Wind it up key necklace, comes on 14k chain
Norma Jeans size 2 in perfect condition
Ltd. Interlocking "L" bracelet NIB


Fall '04 lammie cammie oatmeal pants, great condition sixe Med asking $350.00 OBO

Spring '07
White mexi tank, brand new minus tags attaches XS $40
Pink Staff Icon Tee XS $50

White wallpaper shorts, brand new, without tag attached size small $45
Born to blossom watch in GREAT condition $115 shipped, stored in box with all etc...

HL, first class bag in the logo hearts print. Used ONCE! $40

Possible:

red diamond Tank, xs too big on me!$40

Small wind it up tour hoody, it's BIG $100retail & new plus shipping(it's heavy)

For good $$ 1st season original WDMLG signature print large Hobo!Taking offer for now!

any ouestions, only serious interested lambies PLEASE!

Also, payment is preffered at time of agreement
I will add pic's as I coninue to add more items.
Mood:

chipper
Price doesn't include shipping but I can do first class, with DC.
Email me asap if u want something to
melshimmer@cox.net
paypal only please!
JUST ADDED...I'm geeting desperate!
REASONABLE Offers on a perfect condition size small "Valentine Cashmere HoodY"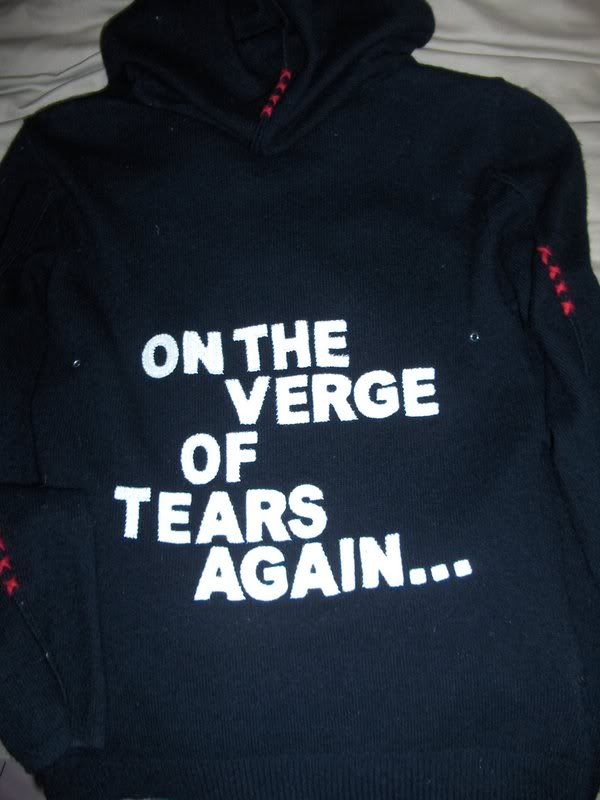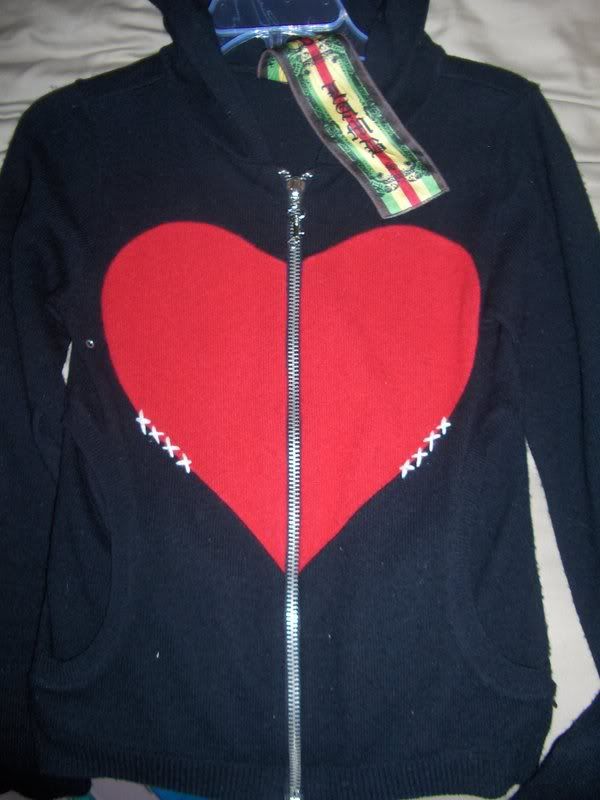 For all the newbies Keep in mind this was hard to get and is a sought after item.
my "backup Key necklace"
1st season LAMB small Beaded Hobo
1st Season sig print Wallet
1st season wristlette
ANYTHING ELSE YOU ARE LOOKIN FOR LET ME KNOW!!!!
HARAJUKU LOVERS
HL small Brown TSIB tee $15
L.A.M.B.
Size 4 NEW Mexican Dress $130
LAMB white small bird crest banner tee $25
Black microphone tee XS $25
XS Olive Broken phone sweats $50
Hollywood Tee From Fall'06 white sz small new $25
Olive Small Are you lamb enough sweats New $50 RARE
(
Read more...
Collapse
)
MUST SELL by tonight on hear or I'm doing a 24 hour auction!!!
Mood:

stressed

Thanks
So, Tayler and I got to see the Tokidoki bags in person yesterday and we both want one. I don't have a problem paying full price for me but for her it's a different story, she's turning 13 soon and still is carless with her things. She is interesed in the pirate print so if any of my friends out there on LJ are selling please let me know!!
I know ebay/paypal has an october "fashion purchase" code, the one I'm trying: C-OCT2006FASHION isn't working. Anyone know what it is??????
I bought it from revolve clothing and used my $100 off a $200 purchase, so that's an awesome buy!
Sway & Cake also has the hoody and they have a 25% off code right now.
Just wanted to share my excitement :P
But I just found this outfit online today and obsessivly hunted one down for the best deal!
Mood:

anxious